Skip Header
Your guide to Fidelity's investment trusts
Thank you for your interest in our range of investment trusts. If you're looking to capture the compelling opportunities that stock markets offer, our investment trusts provide exposure to some of the best ideas in Asia, China, Europe, Japan, the emerging markets and the UK.
Important information: please keep in mind that the value of investments can go down as well as up, so you may get back less than you invest. This information is not a personal recommendation for any particular investment. If you are unsure about the suitability of an investment you should speak to an authorised financial adviser.
Investment Trusts explained
An Investment Trust is a public limited company (PLC) traded on the London Stock Exchange, so investors buy and sell from the market. It invests in other companies, seeking to generate profit for its shareholders.
Why Investment Trusts?
Invest now
If you are ready to make an investment into our Investment Trusts you have the option to invest through an adviser, third party platform or Fidelity Personal Investing. Simply follow our two-step process to get started.
Get started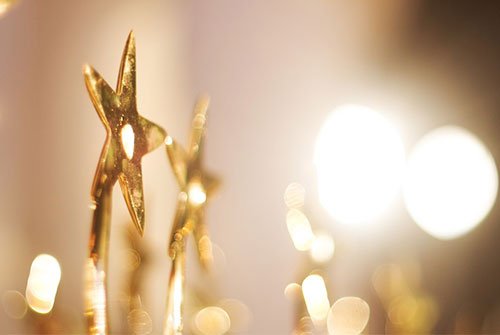 Our awards
Our award-winning approach to investing has resulted in a number of industry accolades. As we continue to improve and innovate, we remain committed to translating this recognition into helping our customers grow their potential investments.
Find out more
Investment Trust Handbook
A must have clear and comprehensive guide to anyone looking to invest in investment trusts. In this latest edition discover fascinating articles by more than 20 different authors, including analysts, fund managers and investment writers, plus more than 80 pages of detailed data and analysis to help you make an informed decision on your investments.
Find out more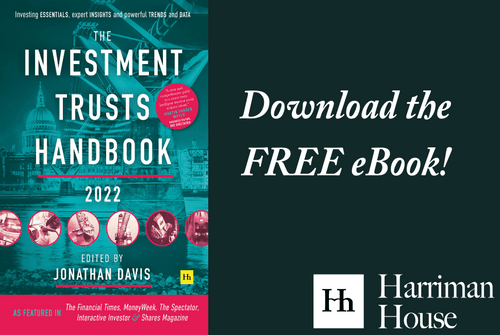 Claire Dwyer, Associate Director, Investment Trusts
Claire Dwyer joined the Investment Trusts team at Fidelity in 2018 from our UK Personal Investing business where she led investment proposition. Prior to this she worked at Cambridge Associates and Mondrian Investment Partners. She has a special interest in alternative investments and holds the Chartered Alternative Investment Analyst designation.
Tom Evans, Senior Manager, Investment Trusts  
Tom Evans joined the IT team in 2015 from the RFP Consultant Database team where the team acted as a central support function for the Institutional and Retail channels. Prior to this he worked within Investment Performance and Statistics where he provided performance measurement and risk analysis for Fidelity's retail funds.  Before he joined Fidelity Tom worked at Quilter Cheviot IM, New Star AM & Blackrock IM. He is a Chartered Member of the Institute for Securities & Investment.
Natalia De Sousa, Associate Director and Senior Company Secretary
Natalia de Sousa joined Fidelity's Investment Trust Company Secretariat team in 2014.  Prior to this she worked at Blackrock and F&C.  Natalia has 12 years' experience in collective investment schemes.
Smita Amin, Company Secretary
Smita Amin joined Fidelity as a Fund Accountant in July 2004 working on the Fidelity managed investment trusts. She transferred to the Company Secretariat team in March 2013 as an Assistant Company Secretary and became a Company Secretary in June 2015. Prior to joining Fidelity, she worked in various roles in the financial services sector.
Chantal Dellaway, Personal Assistant to the Head of Investment Trusts
Chantal is PA to the Head of Investment Trusts and the Head of Pensions Policy. She joined Fidelity in 2005 and has held various board level PA roles within the UK Business including Personal Investments, Institutional, and Business Strategy & Oversight.  Chantal has worked as a professional PA in the financial services sector for over 20 years.
Anna-Marie Davis, Company Secretary
Anna-Marie Davis is a chartered secretary with over 15 years financial services and banking experience gained in the UK and offshore.  For the previous 7 years she has provided contract services to various financial institutions including banks, fund managers and asset managers.  She has a broad range of experience including subsidiary governance, funds governance and listed experience and holds an LL.M in International Corporate Governance, Financial Regulation and Economic Law.
Alex Denny, Head of Investment Trusts
Alex Denny is Head of Investment Trusts at Fidelity International, an elected Director of the Association of Investment Companies (AIC) and a trustee of the FIL UK Pension Plan. Alex is responsible for the distribution and product management of Fidelity's six closed-ended Investment Companies and is Chairman of the AIC Managers' Forum. Alex has eighteen years' experience in Asset Management with broad experience in Product Development, Business Management, Sales, Marketing, Project Management and Customer Service. He joined Fidelity initially while an undergraduate student in 2003. Alex is also a trustee of the UK Charities MARINElife and The Nautical Archaeology Society and has honours degrees in Law and Chemistry from The University of Bristol.
Daniel Summerland, Associate Director, Investment Trusts
Daniel Summerland joined the Investment Trusts team in 2021 where he is responsible for managing Board relationships and also product development. He started at Fidelity in 2020 in Investment Risk Oversight overseeing the UK fund range. Prior to that, Dan worked at the FCA where he led the Fund Supervision team. He started his career in 2011 at Credit Suisse where he worked on a fund structuring desk. He studied Business Management at the University of Surrey and is a CFA charterholder.